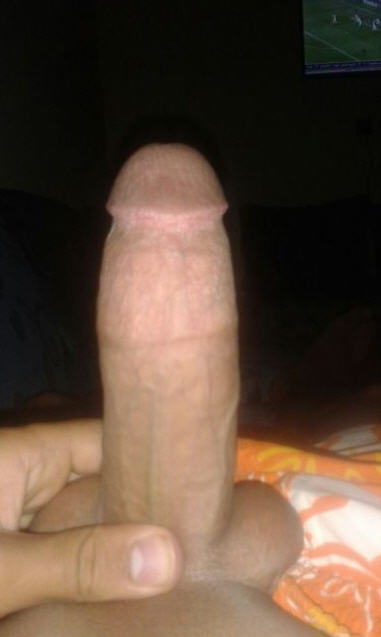 This happened to me awhile back, when I was 18 yo..(Now I'm 39)
But I'd like to share with you guys: I'm Lebanese, always being slim, 5'7" height, in decent shape (still I am ..lol). Coming from a very traditional family where we celebrated and hung out a lot together, with a lot of food, music, all my sisters, their husbands and everybody happy and celebrations long last all night long..
By that time I was still in the closet and was afraid to come out, but many members of my family were suspicious about my sexual preference, but none of them wanted to talk about it (typical in the Arab Families), specially my brother in law Asad. Well he's a tall muscled arab with a nice personality, with a nice round bubble butt and a nice bulge that you can see through his fitted jeans and that complimented that macho look. I always was curious about him.
Well, one December, during the celebration of New Year's Eve, my brother in law was completely drunk. Every time that we had a party he always used my room to change after he showered.
Well, that night I took a shower first, and I decided to stay in my room and wait for him until he finished showering. I did not want to leave my room because my idea was only to see him when he got naked, so, I was getting anxious waiting until he finished and got back to my room.
When Asad got into my room, I saw that dark arab body fresh showered, just covered with the towel, and I could see his bulge. I remember that he locked the door from inside and we started talking, he was drunk!!!
I have always been driven wild by gay arab porn and generally the idea of arab guys together. The thought is making me hard right now.
I was pretending to look for my clothes and my shoes, but my eyes were on his body. I just wanted to take a peek at that huge cut lebanese dick…so, when he took off his towel and he stayed completely naked, I had to look somewhere else cause I didn't want him to see me that I was checking him out, that beautiful body, packing 9 inches of thick arab beef and that ass…Gosh!!…I still remember like it was yesterday.
He sat in the corner of my bed, completely naked, hanging those 9 inches of meat, and Asad started looking for his socks and underwear.
I don't know what happened to me, but it was an impulse that I could not control. So I stood up in front of him, went down on my knees and started sucking his dick. His cock got hard in a minute, what a beautiful cock he has!
Then he pushed me back, and I was like, "Fuck …Damn it!!..I'm in trouble, I just screwed up."
I thought that he was about to punch me or call my sister or my mom. I got nervous, but to my surprise, this didn't happen. At that moment I was fucking scared, I asked myself, "What you just did???!!!!"
He stared at me for few seconds and all of sudden he grabbed my head and put it back to his cock. At that moment I was the one that pushed him back. I remember that he said to me, moss zabri (Suck it c'mon, give it a go)
I told him, "No, because we've to get ready for the dinner," and we stood up and he tried to wrestle me. I told him, "Asad we better stop" and he kept grabbing my arms and my head, asking me to go down there.
We were wrestling so much that at one point we crashed against my armoire, and one of my colognes fell and got broken!!!…Damn!!!..You can imagine the noise in my room.
Suddenly we heard my sister trying to get in my room, but the door was locked and she started asking, What's
happening..Asad..Open the door)
Asad grabbed the underwear and the towel to cover his massive hard on and I grabbed my pants. I opened the door, and I thought I was about to faint.
And Asad said, everything is just fine to her.
She said to him, You are drunk get dressed.
When she left, he told me, after dinner he would come back to my room so we can continue.
Well that moment came and, as he said, after dinner he told my sister that he couldn't drive because he was drunk and that he'd rather stay at my mom's house (but in my room).
After the party when everybody left, we started doing our stuff. We wait until my whole family fell sleep. It was like 3 am (I still remember the time). My mom put a mattress right next to my bed so he could sleep there.
Once in my room, we started kissing each other and got completely naked. It was a lot of passion and that dick really needed attention. I started sucking it, and he started fingering my ass.
I could hear him moaning from pleasure. To my surprise, he turned me on my back and grabbed my legs and started eating my ass. He said, Your ass feels so tight, let me get some butter and so that I can stick it in you.
When he came back, he tried to fuck me using butter as a lubricant, but I was so fucking nervous and scared about that big arab cock inside of me, I couldn't do it.
We did a lot of foreplay, a 69, I ate his ass and he liked it. We kept kissing and jerking off each other. I remember that he told me, I kiss better than my sister lol.
I started sucking his balls and dick, and I was enjoying that dick at the same time that I was thinking "I can't believe that I'm doing this. I can't believe that I have his dick in my mouth."
I kept sucking until I heard, "Swallow my cum. I'll give it to you all of it..Suck it) It was like an hour of pleasure until I heard "I'm cumming…I'm cuuuumminggg. swallow..ahhh) and Kabooom!!!..That was a volcano of cum…!!! He was so loud that I had to put my hand on his mouth!!!
I said, "Asad shhh…you can wake up mom and pop."
He said, you suck it so good.
After this, we kept seeing each other and having wild sex for almost two years. I was feeling guilty cause we even had sex more than once on my sister's bed.
All this happened until he and my sister got divorced, and then he got married again, and I fell in love with another guy.
Since then, we moved to different towns. I didn't see him again, until one day (this year) I saw a pic of him in FB and I had a flash back!!! It was like a porno movie running through my mind…lol…
I wish I could go back and I could see him and revive those wild moments of sex.
Click here to Watch the full video of hot gay arab porn with Walid fucking Yo