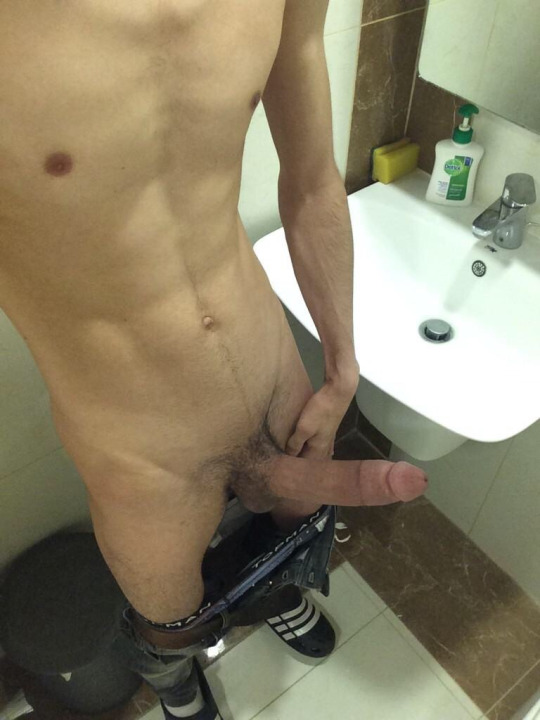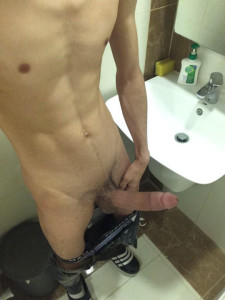 whats up guys! this just happened to me today, and my heart is still racing from the random occasion of hot gay arab sex. This was better than porn.
I'm a simple kind of guy. no one EVER thinks I'm gay, and even when I tell them they think I'm joking lol. I'm a tall, 25 yo, masculine arab with a very strong confident mindset and a nice body. i work hard in the gym and even harder in the bedroom.
anyways i live in a three story apartment building by myself. i went down stairs to go get my phone charger out of my car when i noticed one of my neighbors were moving out.
right away i noticed this sexy arab guy helping them move. I assumed he was hired help. this mover was looking good to me. i always play it chill, but in my head I'm like, Damn, meet me in my bed lol.
so i continued walking to my car, to get what i needed and started to walk back. on my way back i crossed paths with the sexy mover guy. he looked right into my eyes and smiled, i smiled back.
this is where the story randomly takes off. he stopped me and said, "you have really nice eyes."
i was pretty damn surprised on account i thought this dude was straight. i said "thanks bro."
he returned a smile and continued to keep walking. i had to turn back around and check him out, and DAMN this guy had a nice slightly thick figure with a bubble butt. right away i started to half staff lol.
as i was heading back upstairs i looked down and saw him watching me. i was like, what the hell is this guy doing lol.
so i peered over the rail and nodded "whats up." he just smiled and started to walk up stairs…after me. i was getting anxious now. he walked up to the third floor and continued to watch me walk into my apartment. i turned around and saw him at the end of the hallway. i smiled at him and walked in slowly. i left the door unlocked. I'm not gonna lie guys and I've def NEVER done this before, but this dude had me feeling spontaneous.
i left the door unlocked. i waited inside for a minute to see if he would either come in or knock. nothing happened. so i was like, damn.
Well i was planning to take a shower and then head back down there to flirt a little more before he left. so i stripped down real quick, took a shower, washed up real good just in case anything happens lol.
as i was drying myself off, i thought i heard a footstep in my hallway near my bedroom. then i remembered i had left the door unlocked. but i brushed it off and I came out of the bathroom, walked into my room and there he was. he let himself in and went straight to my room.
i was shocked and incredibly turned on!!! he was sitting on my bed, his shoes and socks were off, his shirt was off, and damn he had a perfect body. nice tan skin, tats all over his chest and neck, hard pecks, sculpted arms. i was in nothing but a towel. i said "hey whats up" lol i didn't know what else to say.
he walked right up to me and whispered, "your eyes make me want you. I felt you watch me down stairs."
he slowly grabbed my dick though the towel. i was so fucken hard by that point. then he softly said, "kiss me habib."
i leaned forward, softly grabbed his face and pulled him in and kissed him gently but very passionately. my towel fell off, revealing my 8 inch thick hard cut dick. he looked down and smiled, then looked back up at me and said, "make me yours, make me not wanna leave cuz."
his voice was so tender but masculine at the same time. he backed up slowly to my bed. he unbuttoned his pants and pulled them down to his ankles. he was wearing blue boxers. i could see his hard dick sticking through them. as he was undressing it seemed everything happened in slow motion. i couldn't believe this was happening like this. It's a territory I've never adventured in, but at the same time i felt completely content with it happening this way…random strangers with an uncontrollable sexual attraction and thirst for each other that can only be quenched by fucking each other's brains out.
his boxers came off. now was the moment i was wondering, "oh shit i hope this guy is a bottom" lmao.
he stood there naked, hard and sightly wet. he stared at me for a good 10 seconds. no words. we just had our eyes locked in lust. he slowly turned around, looked down at my bed, looked back up at me and proceeded to lay on his stomach with his ass up. i said to myself "yes he's a bottom" lol.
i walked up to the bed with my dick in my hand, got on top of him, spread his ass, spit on his hole and started to play with it with my dick. i was stroking his asshole with my dick slowly and firmly. i was deciding if i should just go for it or not.
i ALWAYS wrap it up, but this guy had me feeling different. so i just went for it and he let me. i slid my head in. he moaned gently and let out a sigh. he looked over his shoulder and said, "just fuck me" so that was it for me.
i slid all the way in and just starting fucking him hard and fast. with every stroke it felt like ecstasy. every stroke felt like i was going to cum. i laid into him hard. i put all my body weight on him. he held my hand and squeezed with pleasure. i leaned down and bit his neck. he really loved that. he told me to bite him harder, so i did!
he let out what sounded like a weeping cry almost, but it was all from pleasure. this sexy gay arab guy was mine, and i wasn't letting go until he felt me cum deep inside him. the intensity heightened with every breath, with every thrust and every kiss. i turned him over on his back and he wrapped his legs around me strongly. he looked at me and said, "get back inside me and fuck my hot arab ass."
i aimed my dick right at his ass and just plowed right into him. it was so fucken hot. i was working him hard, and he was loving it. it was the hottest thing I've ever experienced, looking down and seeing his masculine sweaty sexy face panting in pleasure. feeling him tighten his ass with every stroke. It's like he had a heavy desire to see me cum. he wanted to feel the warmth of my nut busting inside him.
he grabbed my head and pulled me down to kiss him as i was fucking him. he bit my ear and said, i want you to cum. He was one of the hottest gay arab bottoms i've ever fucked in my life. This was so much better than gay arab porn.
now to me that's the biggest fucken turn on. if you tell me to cum, i just get insanely turned on and it makes me cum faster. he said it again, "cum inside of me baby."
it started to happen. i was over flowing with what could only be described as pure ecstasy. I'm coming, i said. as soon as i said that he tightened his asshole and held me tighter with his legs. with every pump i felt more and more of my nut shooting inside him. this guy knew what he was doing. he put so much effort into making this beyond pleasurable. i couldn't stop coming. i was still pumping hard into him for about a minute. i was moaning loudly. he was moaning loudly.
i said to him, "you like this dick? that ass is mine right?"
he said, "fuck yea, now cum again. fucken cum inside me again. i need your, give me that cum, bust that nut."
Fuck, i was going crazy by this point, but he kept saying it, so i started to cum again. i accidentally pulled back too far and my dick slipped out. i was still coming though. i couldn't help it lol.
as the cum was exploding from my dick he grabbed it, put it back up against his hole and i was busting all over the outside of his hole. he opened up and slowly swallowed my dick inside of his ass. it was the hottest thing, seeing my cum all over his hole and him slowly sliding me back inside and using my cum as lube all at the same time. i was in heaven.
i finished busting inside him. feeling the inside of his cum soaked hole against my throbbing dick was an irreplaceable sensation. i started to slow down, my body was feeling pure euphoria. i laid on top of him as my orgasm was finishing. he wrapped his arms around me. my dick was still inside him. i could feel him massaging it with his ass. it was sliding around. my dick was so sensitive but it still felt great.
we looked at each other and smiled as we got up and cleaned up. we both were quiet, but it wasn't awkward. it felt neutral and content. i walked him to the door. i said, "so i guess I'll see you later."
he smiled yet again and said, "I'll see you tonight."
so now I'm anxiously waiting for tonight to come lol. crazy experience and i would def do it all over again. can't wait till tonight. This is one of the hottest gay arab sex experiences i have had in a long time. By the way his name was Kareem. Just thinking about him is making me pre cum right now lol.
Click here to watch the full movie. Hot gay arab sex featuring the hottest porn videos on the internet. If you love arabs this is a must!